January 2022 FB Live Support Group Schedule
Provider Q & A - 01/13/2022 starts at 4:00 PM
The Importance of Reading Food Labels - 01/20/2022 starts at 4:00 PM
Post-Surgery Nutrition - 01/27/2022 starts at 4:00 PM
Facebook Live Support Group events can be found on our Facebook page at NewLifeWeightLossCenter.
February 2022 FB Live Support Group Schedule
Provider Q & A - 02/8/2022 starts at 4:00 PM
Nutrition Q & A - 02/17/2022 starts at 4:00 PM
Getting Back on Track in 2022 - 02/24/2022 starts at 4:00 PM

Have Questions?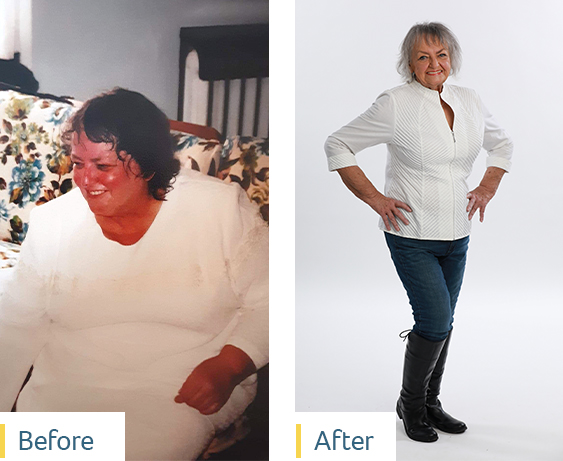 This has been such an incredible journey for me! Nine months ago, two months before my 74th birthday, I was sleeved and reborn! I'd like to thank all the New Life Weight Loss Center's staff for their compassionate and courteous care both before and after surgery. And for giving me the gift of feeling 35 again!
Learn More